Driving Directions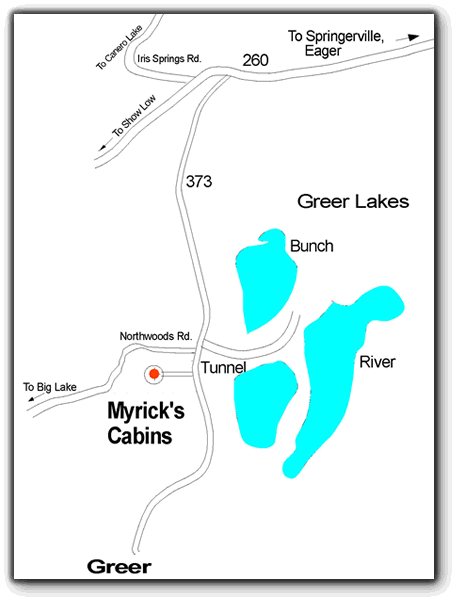 From Arizona 260, take the Greer highway exit (Arizona 373) and drive approx 3 miles. Look for a highway sign on the right that says "Northwoods, Sheep's Crossing & Big Lake". DON'T TURN ON THAT ROAD!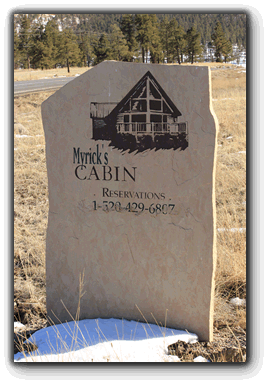 Approximately 200 feet beyond the intersection, one the right, is our driveway with our flagstone sign with "Myrick's Cabin" and an etching of one of our cabins. It is lighted at night. If you come to the "Lazy Trout Market" you've gone too far.
At the end of the fenceline on our driveway, the road splits to go to the different cabins -- left to the Beartooth Cabin, center to the Shoshone Cabin, sharp right to the Teton Cabin and the Lamar Cabin right at the end of the fenceline.